Since 2011, Fly Hangar 13 has provided the highest quality aerial application services to our customers throughout the Mid Western United States.   Our primary focus is Iowa, Minnesota, Wisconsin, and Texas.  Our state of the art application technology includes an electrostatic spray system, top of the line guidance systems, which allow us to consistently make precise and accurate applications. Our software program gives our customers and our crew the ability to send orders and completed spray data, which includes detailed GPS coverage maps wirelessly to and from our data base where it is store forever.  This real time system reduces errors or missed fields and also allows the addition of  fields seamlessly throughout the day.  Fly Hangar 13 holds a FAA Part 137 operation certificate and employes ground handlers that have their commerical applicators license as well.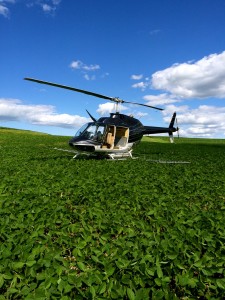 We specialize in the following types of aerial applications:
Row Crops/Agriculture

Fungicide
Insecticide
Herbicide Weed Control
Broadcast Bucket – Fertilizer, Over seeding of crops

Rights-of-Way

Pipe Line & Utility
Drainage

Timber
Aquatic
Nuts & Fruits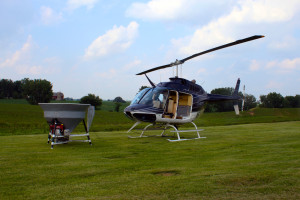 When the fields are too wet to fertilize with a ground rig, Fly Hangar 13 is able to apply your fertilizer aerially with our Broadcast Bucket.  We also offer cover crops with our broadcast bucket.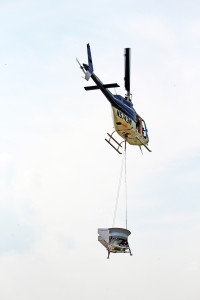 Interested in learning more why the Helicopter is the most efficient (more efficient=higher yields) type of  application for your crops?  Please contact us and we will provide the statistics that set us apart from other Aerial Application Companies.